There are a number of hotels in contention for the title of "most unusual hotel in the world".
Some, like the "Hotel de Glace" in Canada, are pure architectural and design genius - whilst others, like the "Giraffe Manor" in Kenya, are just plain strange.
Strange hotels around the world
Here's a list of a few hotels you might want to check into if you're looking for something off the beaten track:
Hotel de Glace, Quebec, Canada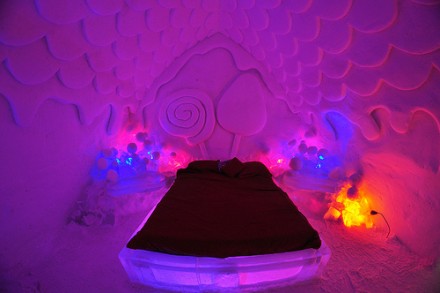 Glace
is the French word for "ice", so there should be no confusion about what makes this hotel special.
Boasting everything from an "ice bar" through to an "ice cafe", this hotel is made entirely of ice. Yes, staying there makes for one "chilling experience".
Jumbo Hostel, Stockholm, Sweden.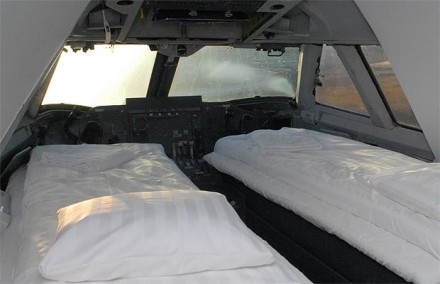 You get off the plane after a long flight, you have a stretch in the airport lounge and hail a taxi to speed you off to your relaxing hotel room.
But what if that hotel room was another airplane?
That's exactly what you'd be getting if you decided to stay at the "Jumbo Hotel" at Arlanda Airport, the first ever hotel located
inside
a jumbo jet.
The 25-room inn was once a fully functioning Boeing 747, that was destined for the scrap heap before it was ingeniously turned into a place for weary travellers to get some rest!
Waterworld, Songjiang, China.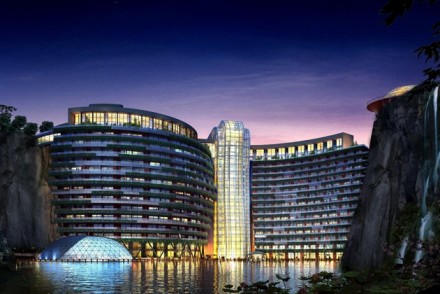 This hotel isn't even completed yet, but it makes this list because it's the kind of hotel that people book into just to visit the hotel itself.
Built into the cliff face of a quarry and (as the name suggests) boasting an aquatic theme, Waterworld has been winning design awards left, right and center.
As well as underwater rooms, the hotel will also house an extreme sports center, where guests can enjoy Olympic-sized swimming pools and bungee jumping.
Completion of the Waterworld project is scheduled for late 2013, but you might want to get your booking in early, just in case.