As an English-speaking person there are a number of
work opportunities for you in Munich, Germany. Here are a few suggestions to
help you on your hunt for work: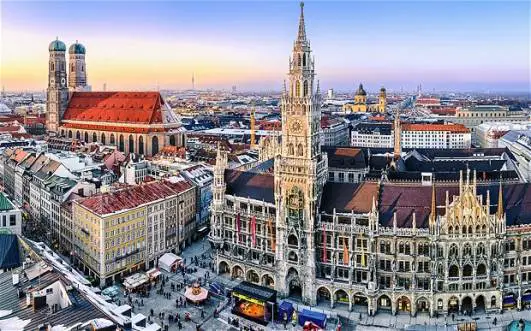 Contact the language schools
Get in touch with language schools in Munich like this
one: http://www.dkfa.de/english
Ask if they have any basic jobs going – maybe administrative
or catering roles. An environment like this is a good place to exchange language
skills with German speakers who want to learn English.
Work in a cafe, restaurant or bar
This sort of work is great
as it will get you accustomed to the pace and nuance of everyday, colloquial
German. Even with limited German, it won't take you long to master the vocab
needed for restaurant / bar work.
Employers where English is spoken
In some Munich workplaces English is the primary
language spoken. This website advertises jobs as such places: http://www.jobsinmunich.com