Well the cool thing about London is that it's a "global city" with so much diversity and color that there's pretty much something for everyone.
To give you a proper answer, I'd probably need to get to know you a bit better first, and learn what kind of things you enjoy - but here's a quick guide to the one area of London I know best about; Camden Town and, more specifically. The Stables Market.

What to do in Camden Town
I lived in the Camden Town area of London for several years, and I always recommend Camden to everyone visiting London.
The main attractions is the winding and vibrant Stables Market, which has recently undergone a revamp. Although perhaps more of a tourist attraction rather than the "centre of all things alternative" that it was in its heyday - Camden is still, in my opinion, the coolest London Borough.
I could write pages and pages about why I love the Camden's Stables Market alone, but here's a quick list of my favorite things:
It's best described as a multi-colored shanty town of overlapping stalls and shops, all to the backdrop of brickwork and a "victorian horse hospital theme". How unique does that sound?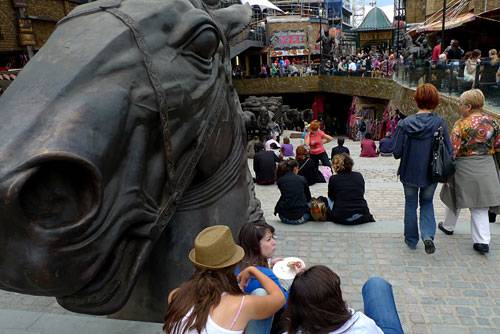 It's the only place I can think of where you can buy everything from taxidermy through to vintage Iggy Pop t-shirts.
Some of the stalls are really unusual!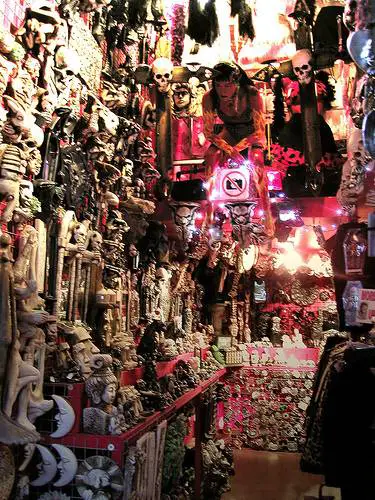 If you're looking for something to eat, there's so much market food on offer that it's hard to know what to get - I've enjoyed everything from Thai cuisine through to burrito stands, and there's just something about huddling around a wooden table eating noodles or a curry on a cold winter afternoon that makes me regret every leaving Camden.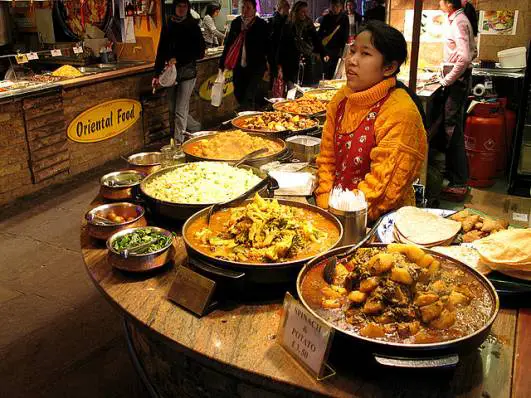 Obviously the main thing people flock to Camden for is the shops, and specifically the fashion. Everything from vintage through to fairtrade Peruvian ethnic clothing is on offer.
The outfits and hairstyles of Camden's people is also the subject of books and documentaries. Goths, punks, ravers and other subcultures are easy to spot chilling out by the canal lock or hanging out in the areas many bars and eateries.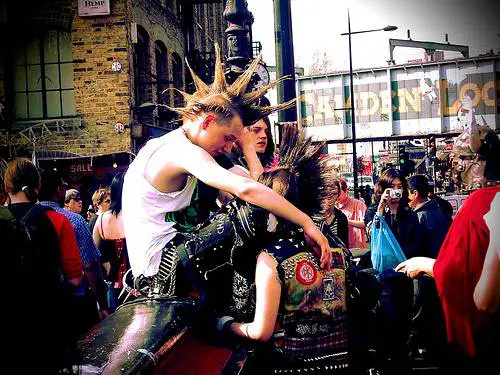 And that's the coolest thing about Camden - everything is bright, colorful and unique. For example, this is what my front door looked like when I was a resident of the neighbourhood - sandwiched between a tattoo shop and a gourmet burger restaurant.