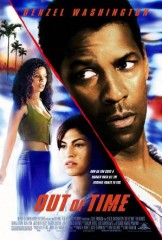 There is no such place. The villa in Denzel Washington's film 'Out of Town' was called Banyan Key, but in reality the town that provided the backdrop was called Boca Grande.
The film studies the life of Matt Whitlock, a police Chief who lives in the fake town Banyan Key. The town is meant to be a small town that is located near to Florida. The man is separated from his wife, who is Alex. Alex is a police detective who is based in Florida. Matt Whitlock has been having an affair with a woman who is separated from her husband, she is Ann Merai Harrison. She is separated from Chris who says that she has cancer.
When the doctors tell Ann Merai Harrison that there is a new form of treatment that could help her, she worries that she will not be able to afford it given that it's such an expensive drug. The film sees Matt giving Ann close to half a million dollars that he has seized from drug dealers during his work. Ann Merai ends up dead and the evidence all points to Matt.
Matt tries to work out what happens, but he soon learns that he has actually been set up and Ann did not need the money for cancer at all. The film follows Matt Whitlock trying to find the money so that it can be replaced. The Feds are asking for the money and in order to save himself from prison he has to go to extensive measures to try and get the cash back. For more information relating to the film you can use IMDB which will list all of the characters and actors in the film. Wikipedia can provide you with further information about the movie.