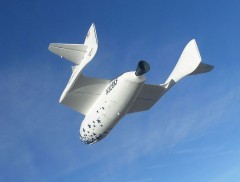 Holidays and vacations stir up much excitement in families the world over. It's all well and good heading to your nearest seaside resort of flying cross continent to sunnier climbs, but there's only so many places on Earth you can visit on your travels.
With this in mind, people are starting to wonder 'what's next?' Where can you go where no man and/or woman has gone before? The final frontier...
Yes, the possibility of space travel may soon be upon us, with exciting new developments in the field coming to the fore week after week. But just how much would one of these elusive trips cost you?
Our friends over at ITN have put together a small summation in the report below. Enjoy!