That sounds like an awesome road trip!
I'm not too knowledgeable about the Texas and Georgia legs of your journey, but I can recommend a couple of places to visit in New Orleans.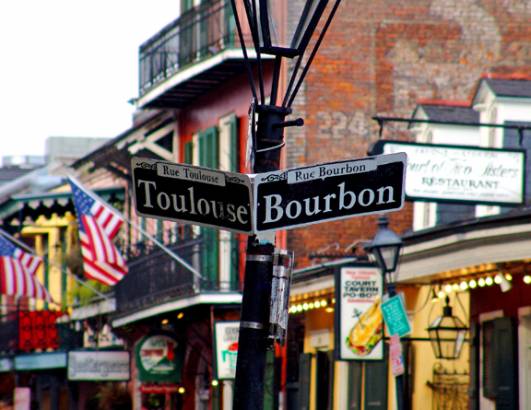 Places to check out in "The Big Easy"
Bourbon Street and the French Quarter is the most tourist-friendly part of town, and Magazine Street has some pretty cool hipster stores.
Other areas to check out are Fabourg Marigny, the Arts District, and the Garden District - they're full of quirky art galeries and bohemian cafes.
New Orleans is famous for its music, so depending on what you're into - I'd recommend checking out some of the bars and clubs.
As an ex-goth, I can tell you that New Orleans has its fair share of goth club nights (it's also home to famous vampire novelist Anne Rice, as well as several voodoo-themed venues).
In fact, voodoo plays an important part in New Orleans culture, so if that's something that takes your interest - you may want to go on one of those haunted tours, or visit the New Orleans Voodoo Museum.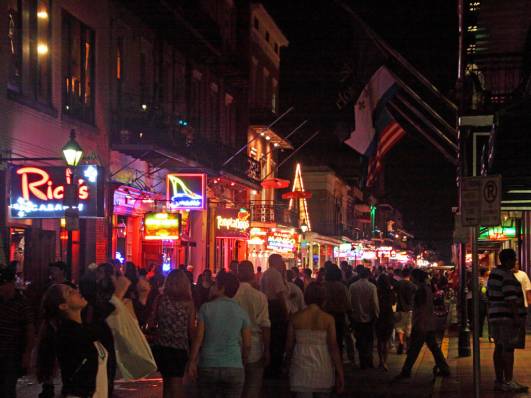 The sounds of Jazz, Blues and other brass-instrument heavy music is abundant in New Orleans, so you should be spoilt for entertainment during your stay.
In the past few years, there has been something of a revival in burlesque or vaudeville - with many bars in New Orleans trying to recreate the 'old days' of the smoky cabaret clubs that used to line Bourbon Street.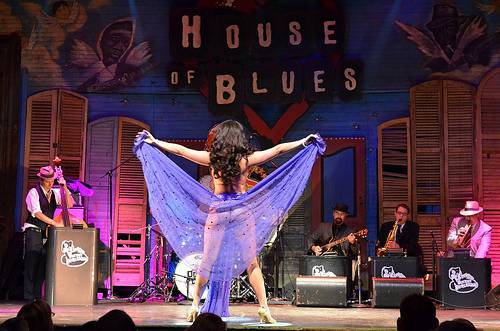 This has seen the emergence of several alternative nights that put on really cool performers and live music.
One Eyed Jack's on Toulouse Street is a must-visit, and House of Blues on Bourbon Street is another obvious choice, but the best thing to do is to see what's on in town when you're planning to visit - as it's more about the actual night rather than the host venue in most cases.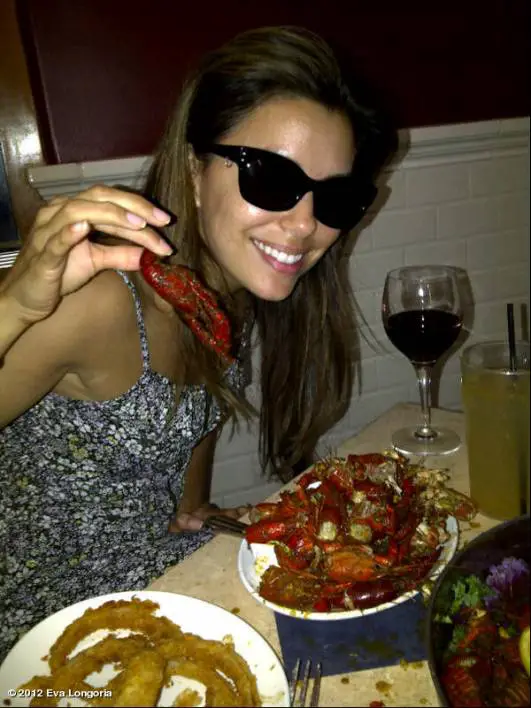 One thing you definitely can't pass up on when you're in town is the food! Everything from cajun-style cuisine through to greasy Cuban and Mexican food is where you'll want to start.
Three dishes that typify New Orleans (and which they may not let you leave without eating) are:
Gumbo

Jambalaya

A Po' Boy sub

New Orleans is also famous for its shrimp and crawfish, so get ready to hit the gym when you're back!