Hawaiian Airlines is the biggest airline company in Hawaii.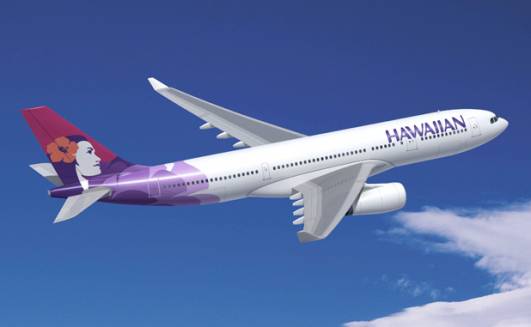 Although they do not offer Wi-Fi connection during the flight, there's plenty of services that can guarantee you a good journey. For example, there's a mini screen located on every seat where you can watch movies and TV series. Here is a list of all the movies and programmes available on board at the moment.
On some flights, there's also the possibility to rent a tablet for entertainment which does not offer a connection but lets you watch movies, play games and so on.
So, although you don't have the possibility to go on the internet there's plenty of stuff you can do instead. Hope this helps!